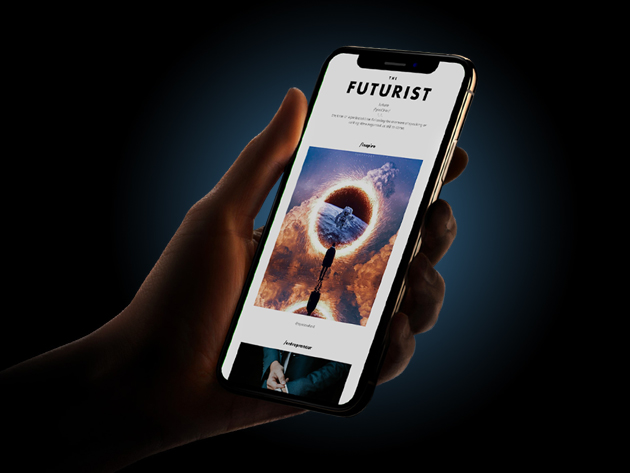 FREE: Get $3 Store Credit for Signing Up to The Futurist Email Newsletter
Always Stay One Step Ahead of the Rest — Enter Your Email to Claim Your FREE $3 Store Credit
Terms
$3 store credit will be processed into your account within 7 business days after signing up for The Futurist Newsletter.
To locate your store credit, log into your account and select "Credits" in the "Account" drop down menu.
All reviews are from verified purchasers collected after purchase.
I like the futurist because now i am receiving an a newsletter and it is good and i recommend to my friends
Aug 9, 2023
Love it! Such a great purchase and so happy to have made it. I would do it again in a heartbeat. Love love love.
Jun 4, 2023
Incredible newsletter on topics such as futuristic technology. I recommended this newsletter for anyone who is interested in learning how breakthrough technology is shaping our world.
Apr 5, 2023
this newsletter is great to stay informed about new ideas and information. the problem is that i have no time to read all these articles!
Mar 16, 2023
muito interessante, só não ganhei os 3 dólares até hoje, continuo esperando, não sei se acabou a promoção.
Mar 2, 2023
I get to signup for a cool and interesting email newsletter and I get $3 of free credit in return! win/win situation!
Feb 9, 2023