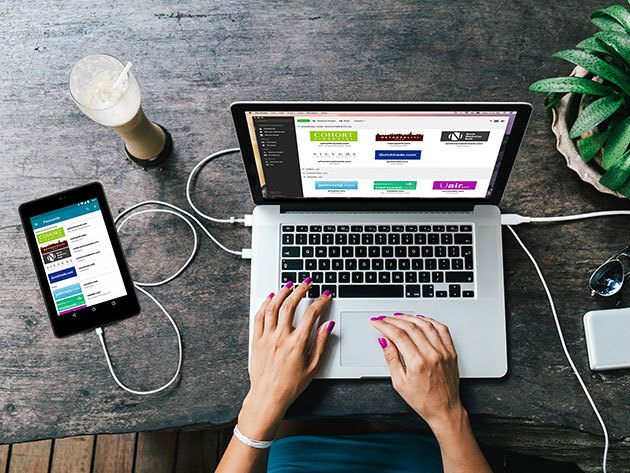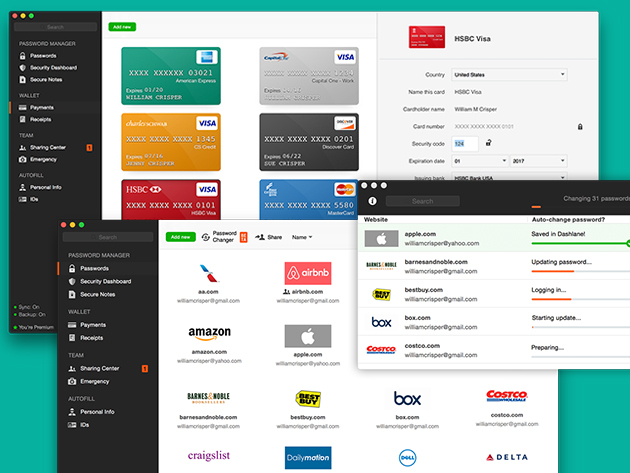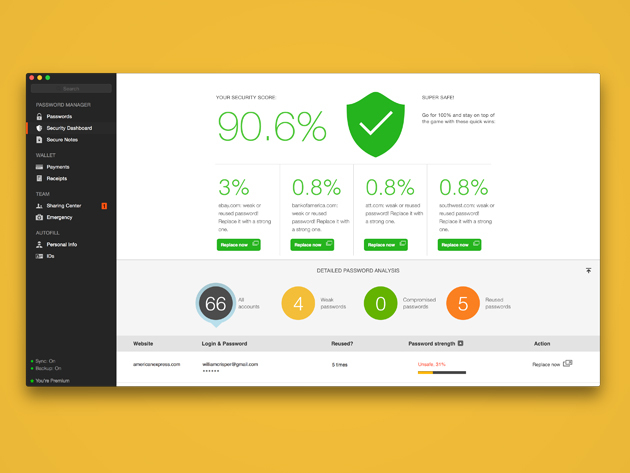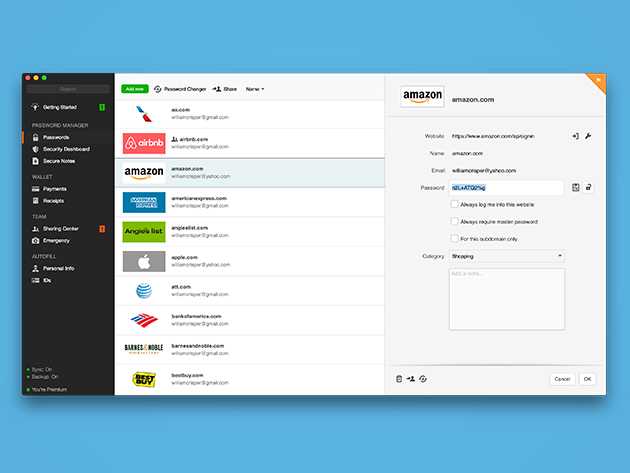 Free: 1-Month of Dashlane Premium
The Smart Password Manager with the Biggest, Baddest Technology in the World
Terms
Instant digital redemption
All reviews are from verified purchasers collected after purchase.
A great password manager which is good and easy to use. Very fast to save and load website and app passwords.
Sep 9, 2023
This is a great password manager for both personal and commercial users. I especially like the Dark Web Monitoring feature.
Jun 25, 2023
this is a good password manager, I would suggest using it instead of using chrome password manager .
Mar 25, 2023
From the last time I used it and left, they have improved a lot and it's worth trying. I would surely recommend it
Mar 25, 2023
I love it ok We're not sure what Dashlane doesn't do when it comes to safely storing your passwords and personal data. Its Premium service syncs to all of your devices, backs up your data, and provides VIP service for any issues that arises. With Dashlane Premium, you'll save time remembering and entering email passwords, IDs, credit card payment types, and logins as the smart technology fills them all in with one touch of your fingertip. That's right, never hit that dreaded "forgot password" button again. Dashlane stores and fills them in for you.
Mar 14, 2023
I'm thrilled to be using the Dashlane password manager. It's made managing my passwords so much easier and more secure. With its easy-to-use interface, built-in VPN, and fantastic user experience, I can easily keep track of all my passwords and logins in one place. Plus, its dark web monitoring ensures that none of my personal information is at risk. I'm confident that with Dashlane, my passwords are safe and secure!
Dec 14, 2022