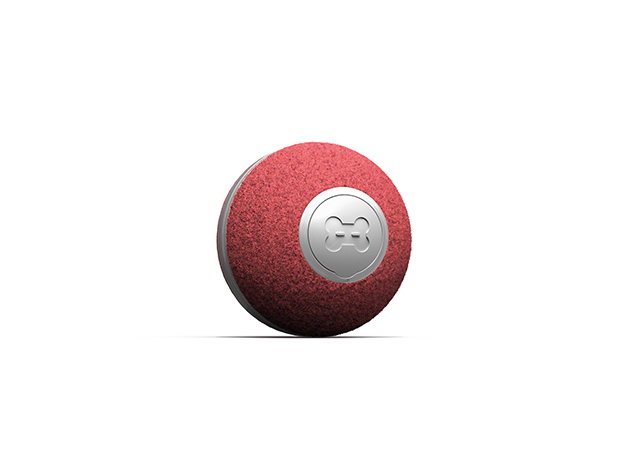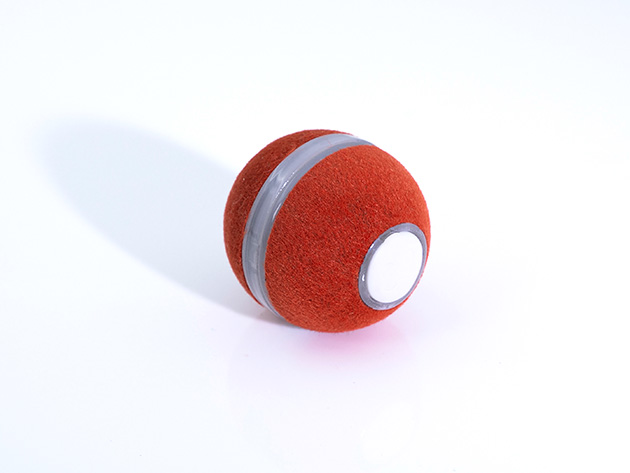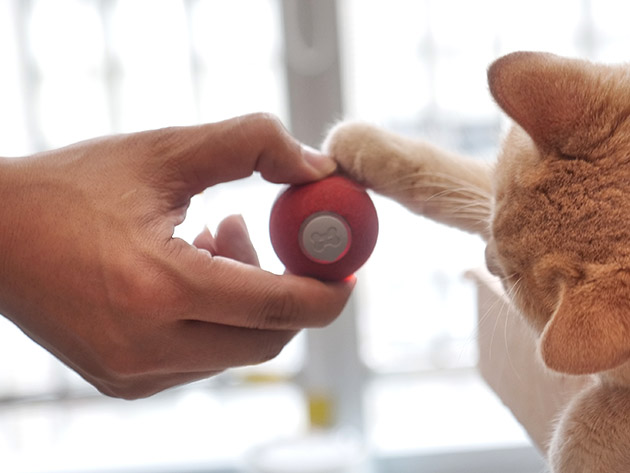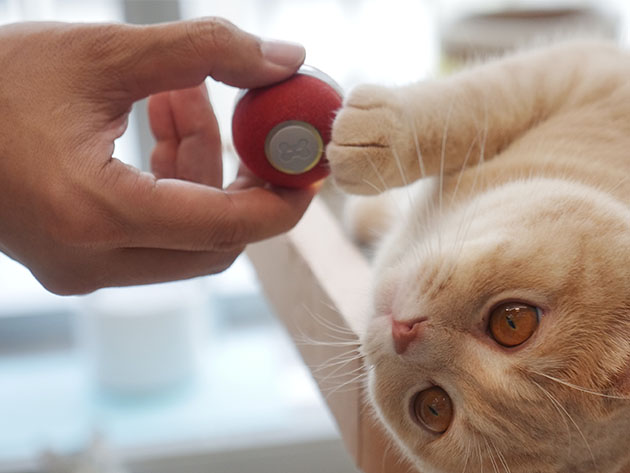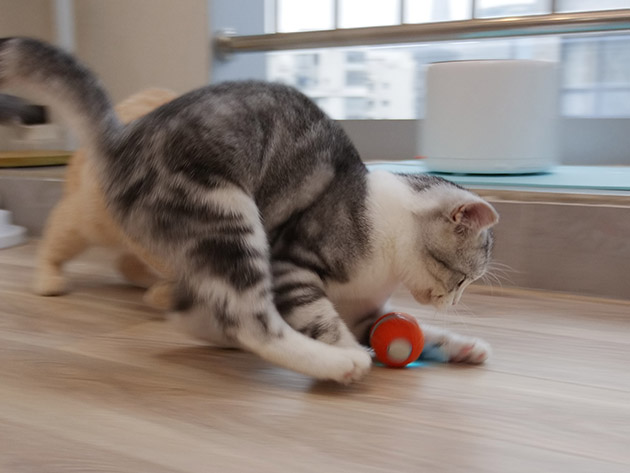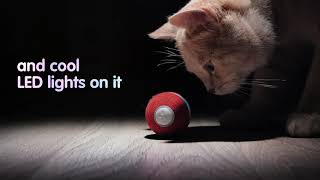 Cheerble Ball: Interactive Toy for Cats
by Cheerble
This Interactive, Self-Rolling Toy is the Perfect Companion for Your Cat
Terms
All sales are final.
This item is excluded from coupons.
All reviews are from verified purchasers collected after purchase.
Autonomaus action. quick recharge with long use duration. Easy clean. Cat (Monochrome) dosen't know what to make of it, dorment feature, confuses and keeps her entertained. Bought second as Xmas gift to my son's household.
Nov 30, 2023
I got this ball for cats for my small Yorkie because it's just the right size for her to pick up with her mouth. And this ball holds her attention like no other toy she's ever had. She plays with it continually until the battery runs down or it rolls under something she can't get too. Highly recommended for small dogs.
Feb 9, 2022
Works as advertised and the three modes are great for variety. Best selling point is that it is a toy that both cats like. Maybe the battery could last longer, but it's not that big a hassle.
May 10, 2021
Got it for my brothers cat but my sisters dog absolutely fell in love with it. Haven't seen how the cat reacted to it but the dog was thoroughly entertained until the ball ran out of power. I picked up another one so there will always be a backup charging.
Apr 24, 2021
My cats have been going CRAZY over the Cheerble! I haven't seen a toy keep their attention like this has. I think anyone that has a cat needs one of these. 2 cat household and they love that the ball plays with them.
Apr 22, 2021
This is really a great product for cats. I've been looking for things that move to get my cat interested in playing. Since she is and indoor cat she needed this stimulation. Cheerble fits the need perfect. I highly recommend it
Apr 20, 2021