The Spanish Learning Bundle: Beginner To Intermediate
What's Included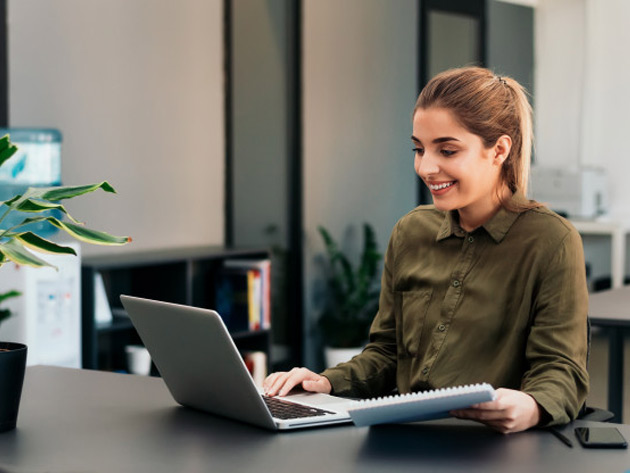 $20.00

Value
Complete Spanish Course: Beginner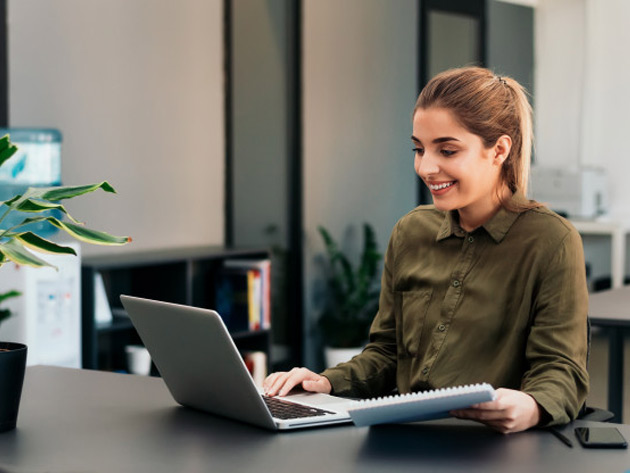 Experience level required: Intermediate

Access 54 lectures & 14 hours of content 24/7

Length of time users can access this course: Lifetime
Course Curriculum
54 Lessons (14h)
Lesson 1 - Greetings and farewells

3:13

Lesson 2 - The Alphabet

7:59

Lesson 3 - Pronunciation in Spanish. Part 1

13:07

Lesson 4 - Pronunciation in Spanish. Part 2

11:07

Lesson 5 - Pronunciation in Spanish. Recap

4:35

Lesson 6 - Personal pronouns. Gender and number. Ser. Part 1.

9:44

Lesson 7 - Personal pronouns. Gender and number. Ser. Part 2.

8:43

Lesson 8 - Estar. Vocabulary to describe the space. Numbers from 1 to 30. Part 1.

10:14

Lesson 9 - Estar. Vocabulary to describe the space. Numbers from 1 to 30. Part 2.

10:53

Lesson 10 - Present tense. The articles. Use of the verb Tener 1. Part 1.

18:11

Lesson 11 - Present tense. The articles. Use of the verb Tener 1. Part 2.

20:33

Lesson 12 - Use of the verb Tener 2. More numbers. Age. Vocabulary about classroom. Part 1.

14:27

Lesson 13 - Use of the verb Tener 2. More numbers. Age. Vocabulary about classroom. Part 2.

15:33

Lesson 14 - The hour. The times of day. Calendar. Frequency. Part 1.

11:08

Lesson 15 - The hour. The times of day. Calendar. Frequency. Part 2

11:52

Lesson 16 - The question and exclamation. Recap. Part 1.

18:29

Lesson 17 - The question and exclamation. Recap. Part 2.

15:24

Lesson 18 - The weather. Months and seasons. Hace and dentro de. Part 1.

11:04

Lesson 19 - The weather. Months and seasons. Hace and dentro de. Part 2

10:03

Lesson 20 - Present tense irregular. Vowel exchange. Part 1.

13:18

Lesson 21 - Present tense irregular. Vowel exchange. Part 2.

14:09

Lesson 22 - Present tense irregular. Irregular first person. Part 1.

11:26

Lesson 23 - Present tense irregular. Irregular first person. Part 2.

12:25

Lesson 24 - Irregular verbs with y. Total irregular verbs. Verbs with two irregularities. Part 1

14:28

Lesson 25 - Irregular verbs with y. Total irregular verbs. Verbs with two irregularities. Part 2

11:43

Lesson 26 - The verb Haber and the past perfect. Part 1.

15:22

Lesson 27 - The verb Haber and the past perfect. Part 2.

15:52

Lesson 28 - The verb Haber and the past perfect. Part 3.

9:14

Lesson 29 - Prepositions. Part 1.

13:54

Lesson 30 - Prepositions. Part 2

16:44

Lesson 31 - Numbers. Recap. Part 1.

12:50

Lesson 32 - Numbers. Recap. Part 2

12:39

Lesson 33 - Reflexive verbs. Reciprocal verbs. Part 1.

11:19

Lesson 34 - Reflexive verbs. Reciprocal verbs. Part 2.

11:12

Lesson 35 - Personal hygiene and clothing. Part 1.

8:50

Lesson 36 - Personal hygiene and clothing. Part 2.

11:37

Lesson 37 - Direct and Indirect Object Pronouns.

19:44

Lesson 38 - "To like" and similar verbs. Indirect Object Verbs

26:31

Lesson 39 - "To like" and similar verbs. Vocabulary

15:32

Lesson 40 - Present perfect tense

23:14

Lesson 41 - Present continuous

21:49

Lesson 42 - The near or immediate future

14:28

Lesson 43 - Shopping

25:55

Lesson 44 - Present, Past, Future

20:22

Lesson 45 - Your house

31:20

Lesson 46 - Comparative

17:01

Lesson 47 - Superlatives

18:42

Lesson 48 - Demonstrative

24:05

Lesson 49 - Possesive

23:27

Lesson 50 - Basic conjunctions

22:22

Lesson 51 - Past Simple or Indefinite

38:31

Lesson 52 - The accent

43:13

Lesson 53 - The imperfect tense and the description

22:06

Lesson 54 - Of the future

19:28
Complete Spanish Course: Beginner
Abcedu Online

Abcedu Online

4.4/5 Instructor Rating: ★ ★ ★ ★ ★ ★


Today traditional learning techniques have been replaced with new methods which revolutionize the language learning and acquisition process. AbcEdu's aim is not to debunk what is already on the market but to come up with a flexible and efficient online tool for all those willing to learn and achieve mastery in a foreign language, with minimum effort and low costs. AbcEdu integrates innovative and up-to-date teaching techniques with the valuable help of its expert teachers, who have designed the lessons as short and intense e-learning sessions.
Description
Tired of flipping through the Spanish to English dictionary when you're traveling abroad? This course is your ticket to speaking real, grammatically correct Spanish fluently, effortlessly and confidently today! In this course, the native Spanish speaking teacher takes you through the foundations of Spanish speaking, pronunciation, writing, grammar rules, vocabulary, and more. The interactive board and subtitles are ideal for visual learners, and the immersion method used for teaching Spanish accelerates the learning speed so you can get to conversing in a new language faster.
Access 54 lectures & 14 hours of content 24/7
Improve your listening & Spanish comprehension skills with native Spanish
Learn from a native Spanish speaking teacher, interactive board, subtitles & included PDF materials.
Be confident regarding your Spanish skills (A1, A2, A2+ levels) & understand and use familiar everyday expressions
Build & develop your practical communication skills in Spanish speaking, writing, reading & more
Specs
Important Details
Length of time users can access this course: lifetime
Access options: web and mobile streaming
Certification of completion included
Redemption deadline: redeem your code within 30 days of purchase
Experience level required: intermediate
Have questions on how digital purchases work? Learn more here
Requirements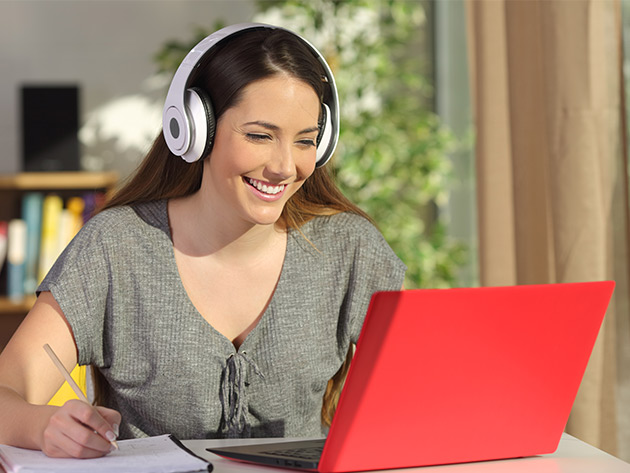 $20.00

Value
Complete Spanish Course: Intermediate
Terms
Unredeemed licenses can be returned for store credit within 30 days of purchase. Once your license is redeemed, all sales are final.